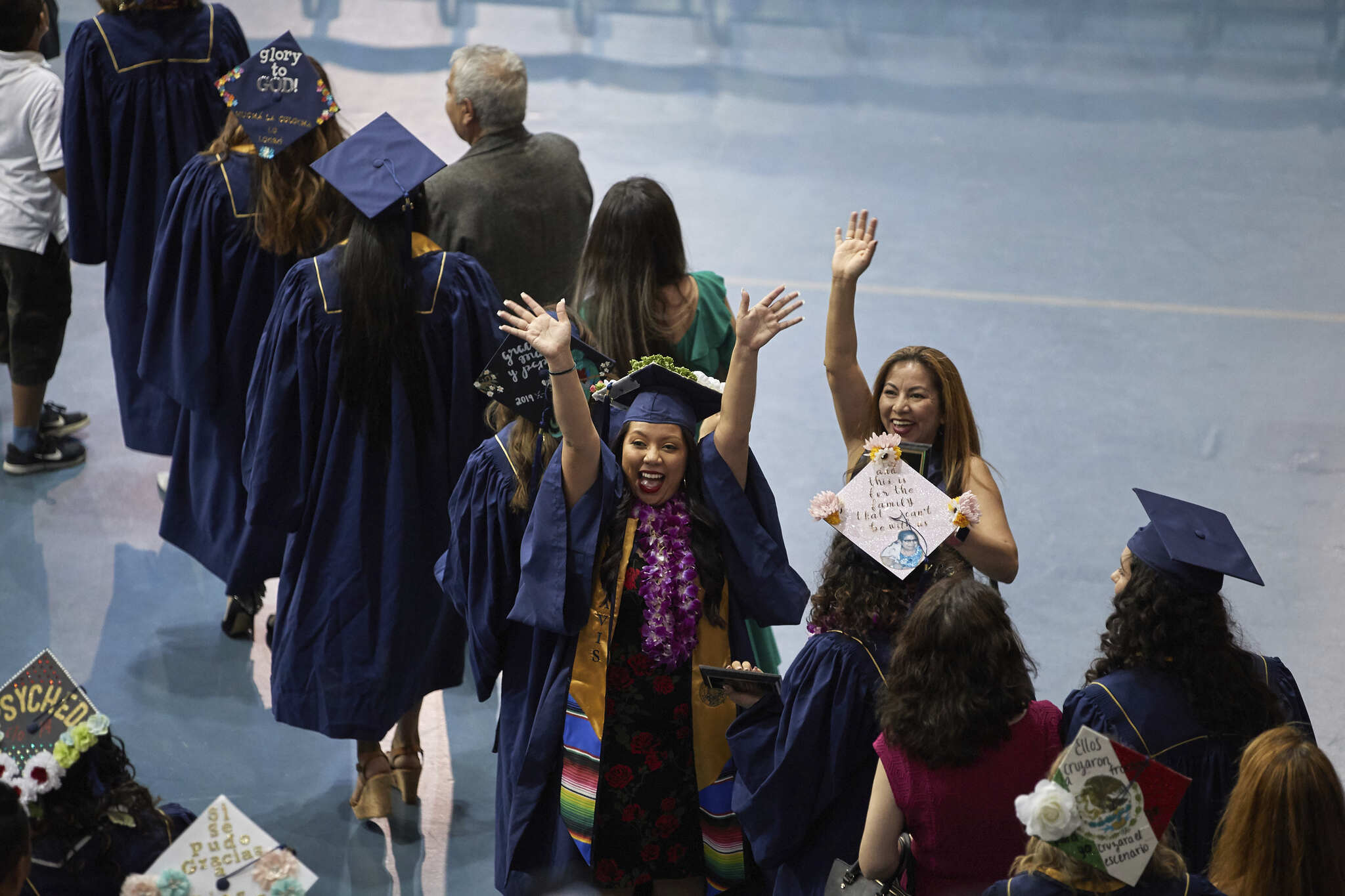 Thirty-six years ago Chicanx and Latinx students came together to discuss the possibility of having a special graduation that would reflect their achievements and struggles here at UC Davis. These students wished to develop a personal and culturally relevant opportunity for students to recognize their parents, family, and significant others who contributed to their success here at the university.
The celebration brings together the entire community to acknowledge its significance in supporting our achievements. This event seeks to inspire younger siblings and family members by showing that Chicanx and Latinx students do succeed in college and can serve as positive role models. Rest assured that this celebration does not conflict with the traditional ceremony that the university provides.
Graduation Participation Form
To guarantee a place in June's celebration, please contact Lina Mendez at lrmendez@ucdavis.edu
General (Planning/Voting) Meetings
If you are graduating in 2020 (winter, spring, summer or fall quarters) we encourage your participation in our celebration planning. Commitment and dedication are all that is needed for a successful event along with considerable cooperation and support from our community. Please make every attempt to attend the planning and voting meeting as almost ALL decisions are made at these meetings.
Please contact Lina Mendez if you have any questions.
Fall 2020 Graduation Planning Meetings    
TBA